Car Servicing Terms and Conditions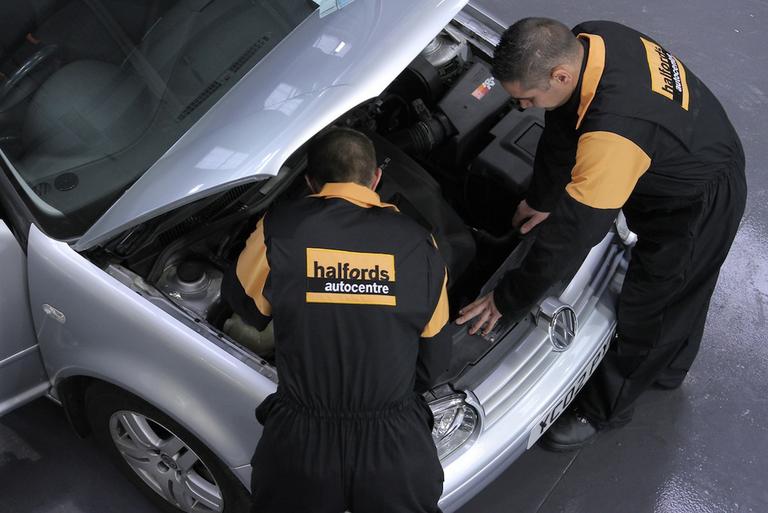 Everything you need to know about our car servicing terms and conditions.
Car Servicing Without Invalidating the Warranty
European Union legislation changed the way cars may be serviced and repaired and gives motorists a lot more freedom in their decision as to who should look after their cars. Motorists can use Halfords Autocentre to service their cars without invalidating the manufacturer's warranty.
Halfords Autocentres can carry out normal maintenance, servicing and repairs during a vehicle's warranty period without invalidating the vehicle assembler's warranty conditions with two provisos:
1. That the Service is carried out in accordance with the Vehicle Assembler's servicing schedules and is recorded as such.
Halfords Autocentres when carrying out normal maintenance and repair services use systems to follow ICME schedules and customers can be assured that they are using vehicle assembler's schedules when specified.
2. That the parts used are either 'original spare parts' or 'matching quality parts' and are recorded as such.
All parts used by Halfords Autocentres are manufactured to Original Equipment (OE) quality. All parts are guaranteed for a minimum 12 months or 12,000 miles (whichever is sooner).
Menu Servicing
Halfords Autocentre menu service schedules normally exceed most manufacturers service schedules with up to 70+ checks.
We check and record wear and tear items using a colour code reporting system to give you peace of mind. Just compare our service schedules, additional service items can be quoted separately by contacting your local centre.
N.B. Servicing with Halfords Autocentre using our 'menu' services may not exactly match those of the manufacturers and we can, if requested, carry out the same service as specified by the manufacturer. If your vehicle is still under warranty please ask our Autocentre staff to provide you with a written quotation (which will be very competitive when compared to a dealer or other service provider) to carry out a manufacturers' specification service using OE equivalent or manufacturer parts in order to ensure we quote you for any different parts or services required to protect your warranty.
In any event we will always stamp your service book after completing any type of service schedule. In the absence of any written variation to a Halfords Autocentre menu service schedule, our customers must satisfy themselves that the menu service or other service meets the requirements of their specific vehicle warranty requirements.
Manufacturer's Services
As a manufacturer service is specific to your vehicle, depending on its mileage, age and service history we cannot quote through the website. If you require a manufacturer service you must contact your local centre for a price, quoting the vehicle details and mileage etc and then book it in directly with them.
This offer is valid for retail customers only and not trade or commercial.