Summer Tyres: Are They Worth Buying?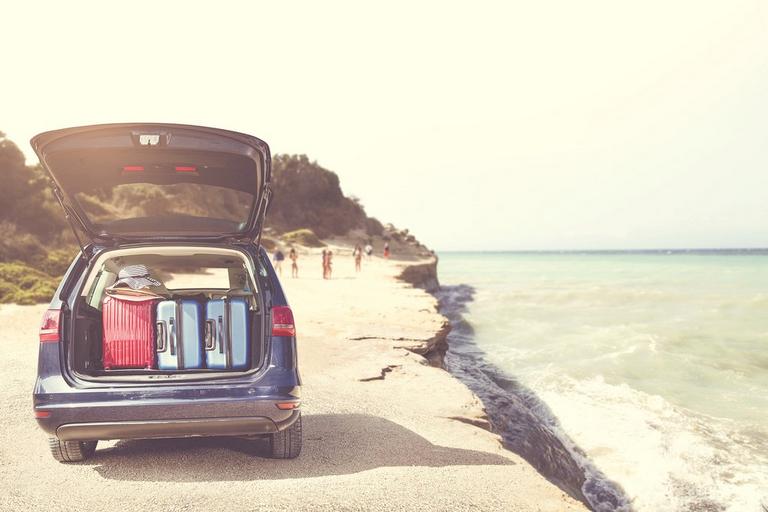 Avoid motorway misery this summer by selecting the right summer tyres for your vehicle before you set off.
Hot weather can really put your tyres through their paces. Long journeys on hot tarmac can pose a serious risk, especially in traffic jams and with heavier loads. That's why it's important to select the right summer tyres for your needs, and to check them regularly.
What are summer tyres?
Summer tyres are engineered to perform best in warmer months, typically between April and September. They feature a tread pattern that is designed to deliver optimal performance on both dry and wet roads, in temperatures above 7C.
What are the benefits of summer tyres?
Summer tyres are made with a soft rubber compound, allowing them to flex to the road surface in wet and dry weather. Fewer grooves and sipes in the tyre tread help to disperse water quickly while increasing contact with the road, for better traction and braking ability. Summer tyres usually provide a quieter and more comfortable ride thanks to this supple composition.
Can I use summer tyres all year?
Summer tyres are designed for use between April and September, when the temperature is above 7C.
However, most British drivers are fine to use summer tyres year-round, thanks to the UK's mild, wet winters. In severe weather conditions, winter tyres are the safer option.
Prepare your summer tyres
Carry out these simple tyre checks before your journey:
Tread depth. Summer tyres, just like winter and all-season tyres, come with a standard tread depth of 8mm. Keep yourself, your passengers and other road users safe by regularly checking the tread depth of your tyres. UK law states that tyres should have a minimum tread of 1.6mm. Tyres with a tread of 3mm or less should be inspected monthly.
Pressure. According to the latest figures from TyreSafe, around nine million cars in the UK are driven on severely under-inflated tyres. Under-inflation is dangerous, and will significantly reduce the lifespan of your tyres. Tyre pressure should be checked at least once a month and before any long journey - you'll find the right pressure for your vehicle in your owner's manual.
Foreign objects. Summer tyres have shallower grooves, and are therefore more susceptible to collecting road debris such as stones and gravel. Excess debris caught in the tyre will burrow into the tread and weaken the rubber over time, eventually causing a puncture. A plastic knife can be used to remove gravel and stones. Find out how to safely remove gravel from your tyres.
Summer tyres at Halfords Autocentres
At Halfords Autocentres, we stock a huge range of premium, mid-range and budget tyres suitable for cars, 4x4s, SUVs and vans. Choose from our wide selection and enjoy free fitting and balancing as standard.