How to remove tar and gravel from your tyres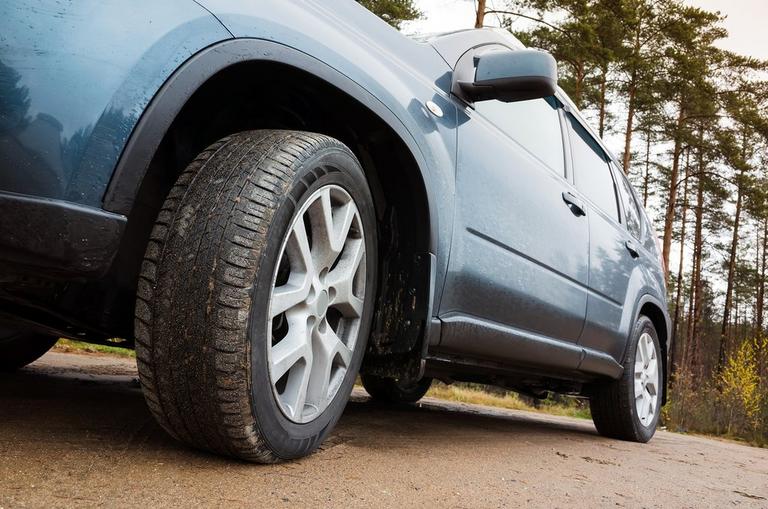 Tar on your tyres? Follow our step-by-step guide to rid your tyres of stubborn tar, gravel and road debris.
New road surfaces will often be covered in soft tar - tar that can quickly get stuck to your car's tyres. Over time, this sticky tyre surface will pick up road debris such as litter, stones and gravel. This sort of build up on your tyres can seriously affect stopping distances and traction with the road, so it's important to monitor the surface of your tyres regularly.
It can be annoying to discover that your tyres are covered in tar. Luckily, getting rid of it is fairly straight-forward - follow our step-by-step guide below.
How to remove tar and gravel from your tyres
What you'll need
Plastic knife
Stiff scrubbing brush
Mild detergent
Linseed oil
Elbow grease!
Method
Firstly, you'll need to get rid of any tar on your tyres. To do this, get a plastic knife and carefully scrape the tar from the tyre. To use a metal object (such as a screwdriver) may result in an accidental puncture, so it's better to use a plastic tool if possible.
To remove the stubborn tar, use a stiff scrubbing brush and some mild detergent. Avoid using powerful cleaning chemicals as this may damage the rubber of the tyre.
Pour the linseed oil onto the tyre and leave for around half an hour. Once the oil has completely soaked in, use your plastic knife again to scrape off the remaining tar. A water-dispersing product such as WD40 can also be used.
Be patient! It may require several attempts and a bit of elbow grease to get rid of it completely.
As the tar is removed, the stones, grit and gravel will begin to fall away.
Free Tyre Check
If you're struggling, don't worry - Halfords Autocentres can check your tyres for you, free of charge. As part of the Free Tyre Check, our expert technicians will carry out a pressure check and inspect for tread depth, wear and damage to ensure your tyres are safe and legal.