EU Tyre Labelling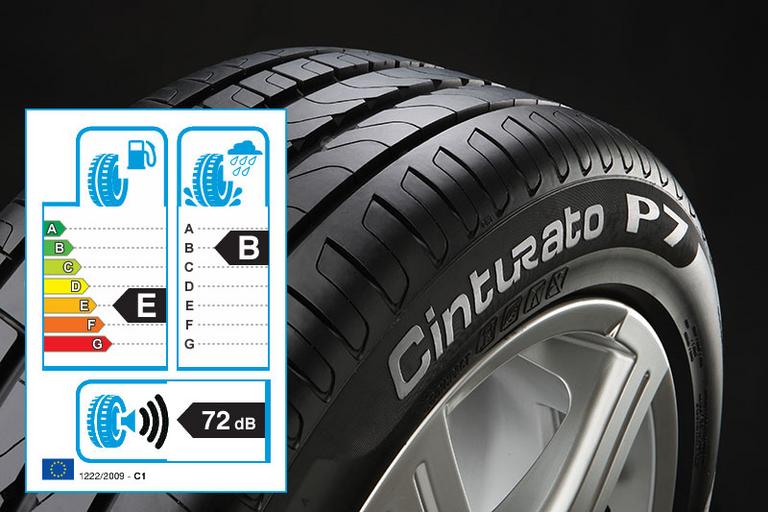 Introduced in 2012, EU tyre labels let you compare tyres from all the manufacturers for fuel efficiency, wet grip and external rolling noise.
Since November 2012, all new tyres have been required to carry the European tyre label. The label is in a similar format to the energy efficiency labels you will be used to seeing on washing machines and fridges, except these labels allow you to compare three aspects of tyre performance:
Fuel Efficiency
Wet Grip
External Rolling Noise
The labels have been introduced to give you comparable information so you can make an informed decision about what type of tyre to buy - promoting safer, more economical and more environmentally-friendly road transport.
The grades shown on the labels indicate relative measures of performance. Tyres rated 'D' or below are not neccessarily poor tyres - they may well have other compensating factors which are not inidicated by the label.
The Labels
The labels will be presented in a standard format for all individual tyres, based on size and pattern so no matter whether you are looking at a Pirelli, Avon or Syron tyre - you will be able to compare their vital statistics to see what you are getting.
Fuel Efficiency
Fuel efficiency is important to reduce both CO2 emissions and the cost of driving. The difference between each grade means a reduction or increase in fuel consumption of between 2.5%-4.5%. That's a difference of about 0.42-0.56mpg for a 36mpg car per grade.
Wet Grip
Wet grip relates to the tyre's ability to stop a vehicle quickly on wet roads and can be expressed in terms of stopping distance. The difference between each grade is the equivalent of an increase or decrease in stopping distance of between one to two car lengths (between 3 and 6 metres) when braking from 50mph.
External Rolling Noise
This is the external noise made by the tyre and is measured in decibels. The lower the exterior noise level the better the environment near busy roads. The higher ther number and the more black bars shown on the label, the louder the tyre.
Who's Affected?
Affected
Not affected

Car and SUV tyres
Van tyres
Truck tyres

Non road-legal tyres, for example racing tyres
Re-tread tyres
Spare tyres
Vintage car tyres