How to Choose a Tow Bar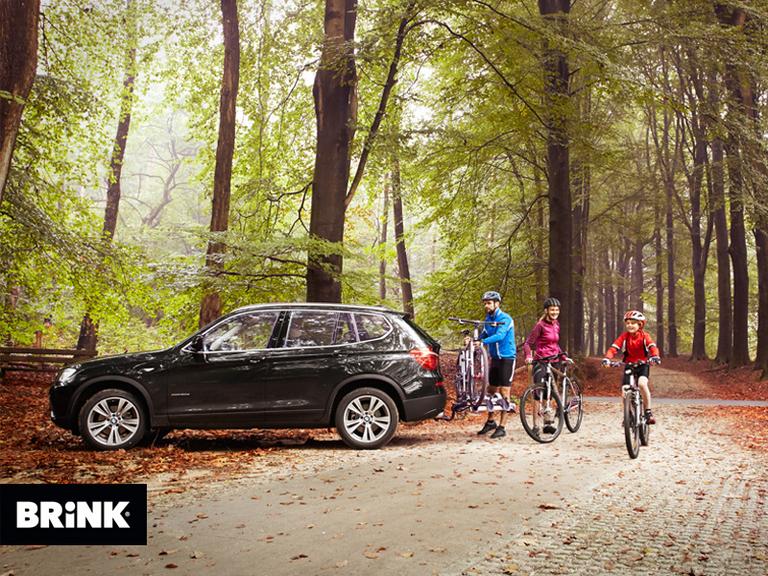 Your guide to choosing the right tow bar and wiring kit for your vehicle and lifestyle.
Step 1 / Choose your tow bar
Fixed tow bars
Flanged ball tow bar
Do you have a van, pick-up or chassis cab? In that case, the Brink flanged ball tow bar might be the best option for you. This fixed tow bar is made for the heavier work and is therefore mostly used in the professional sector. It can easily pull trailers with a weight of more than 3 tonnes. The flanged ball is available in three types: 2 hole, 4 hole, and 4 hole with a low ball height.
Benefits
Adjustable height
Permanently available
For heavier work
Interchangeable for other coupling systems
Fixed tow bar
Are you a frequent user of a tow bar? If the answer is yes, a fixed tow bar is ideal for you. It is permanently available, maintenance-free and lasts the entire lifetime of the car. A fixed tow bar is suitable for any type of bike carrier. And whether it comes to towing a trailer, caravan, horse box or boat trailer; a fixed tow bar can face any challenge. Brink offers the widest choice of fixed systems in Europe.
Benefits
Maintenance free
Permanently available
Most competitive price
Lasts entire life cycle of car
Detachable tow bars
Diagonally detachable tow bar
Are you looking for a detachable tow bar that excels in usability? In that case, a diagonally detachable tow bar is ideal for you. In no other detachable system can the ball be attached and removed so quickly and with so little effort. Another advantage is that the tow ball housing is almost invisible after detaching it.
Innovation
Diagonally attachable
Available in seconds
Housing easy to locate
Simple to attach
Ease of use
No maintenance
Storage bag for tow ball
Visible instructions to operate
Ergonomic rotary knob to detach
Safety
Anti-theft lock
Audible and visible lock
Same strength as fixed tow bar
Maximum towing weight and nose load
Retractable tow bars
Retractable tow bar
Do you use your tow bar regularly, is the design of your car important to you and do you want maximum usability? The retractable tow bar is the optimum solution. In stored position, it is invisible. But with a simple hand movement the tow bar is ready to use.
Innovation
Invisible
Retractable
Instantly available
Tow ball adapted to bumper
Ease of use
No maintenance
Ergonomic rotary knob to unlock
Easy activation by lever under car
Tow ball can be stored behind bumper
Safety
Audible and visible lock
Same strength as fixed tow bar
Tow ball always connected to module
Maximum towing weight and nose load
Step 2 / Choose your socket
Vehicle-specific wiring kits
We only fit Brink vehicle specific wiring kits (VSKs). This means that where necessary the tow bar wiring kit will communicate with the car's onboard electrical systems to adjust when connected to a trailer or caravan such as:
Bulb failure monitoring
Reverse sensors
Trailer stability program
Adaptive cruise control
Our prices include vehicle reprogramming where required
If you wish to tow a caravan or large trailer, you will need a power supply and should choose a 13-pin socket - this will give you the greatest flexibility to tow anything. If you only require rear lights powered for a cycle carrier or basic trailer, a 7-pin socket will be adequate.
13-pin socket
For towed items that need a power supply within the trailer as well as the rear lights, such as:
Caravan
Larger trailer with winch etc.
7-pin socket
For items that only need rear lghts powered and do not need any electrical power within the trailer/carrier, such as:
Rear mounted cycle carrier
Rear mounted storage box
Basic trailer
Step 3 / Choose your adaptor
You may not always need an adaptor, however whatever your trailer, we have a solution. Please check what adaptor is required prior to having your tow bar fitted.
7-pin plug converter to 13-pin socket
13-pin plug converter to 7-pin socket
2x7 pin plug converter to 13-pin socket
If you have a trailer or caravan with an older 12-pin plug then you should select a 13-pin plug and use an adapter as 13-pin units are the new standard fitment on trailers and caravans.