Quality Guarantee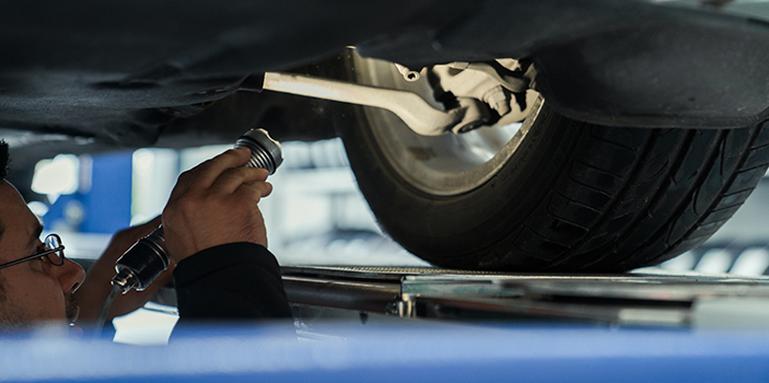 You can rest assured you'll recieve quality service at all our Autocentres.
All parts supplied and fitted by Halfords Autocentres are guaranteed for either 12 months or 12,000 miles (whichever is sooner) while the car remains in ownership of the bill payer.
The only exception to this is clutches, where our parts are backed up by a 24 month, 24,000 mile guarantee.
If you have purchased tyres and there is a defect then in the first instance the tyres need to be taken back to the centre and if the cause of the defect is unclear, the tyre will then be sent back to the manufacturer for testing as per the guidelines set by the British Tyre Manufacturer's Association. If the tyres are sent back to the manufacturer then it is down to the customer to purchase new tyres in the meantime. Once the manufacturer has confirmed there is a defect with the tyre then a percentage of the initial purchase will be issued based on how much legal tread is remaining. If the tyre is below the legal limit of 1.6mm then the tyre will not be covered under any guarantee.
If a part we have fitted should fail it can be replaced/repaired at any of our 300+ autocentres.
This guarantee only covers parts and labour. Excluded from this guarantee are any costs incurred due to the failure.
Excludes taxis, private hire and rental cars.