Pricing and Promotions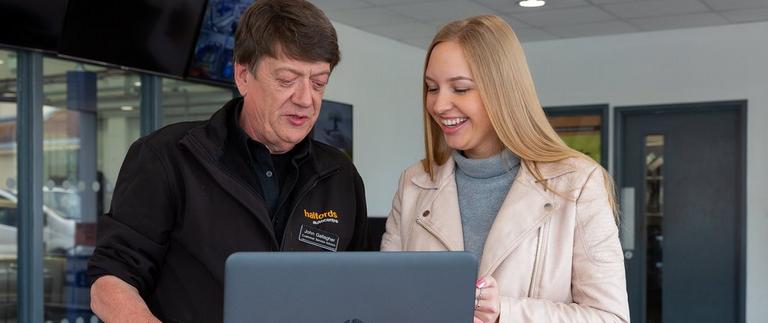 Information on our pricing and promotions.
Pricing and promotions
All prices, products and service content are subject to change without prior notification.
To guarantee any price quoted on this website, the booking must be made and paid for online via this website.
If a booking is made directly with the Autocentre, either by telephone or in person, prices may differ.
Your order is an offer to buy from us, this offer will not be deemed accepted until we actually carry out work on your vehicle, at which point a contract will be made between you (the customer) and Halfords Autocentres. At any point up until then, Halfords Autocentres may decline to supply an item or service to you. If we decline to supply an item or service to you and you have already paid for it, we will give you a full refund of any amount already paid for that item in accordance with our refund policy.
The price that you pay for a car service may vary by geographical location.
Discounts are subject to proof of membership/discount offer when dropping off your vehicle.
Any offer cannot be used in conjunction with any other offer, discount or promotion.
Please note that in order to provide an efficient service and to alleviate high volume demand we may, at times, use carefully selected DVSA approved test stations to carry out the MOT.
Interim, Full and Major Services charges
We no longer charge for a fully synthetic oil upgrade as part of the Interim, Full and Major services. The right oil for your vehicle will be selected by an ATA-trained mechanic. This is included in the service price.
Combined Service and MOT packages are considered an offer as the price of the MOT/Service is reduced to give the package price. Therefore, any other discounts cannot be used in conjunction with a combined Service and MOT package.
Any MOT discounted promotion is from the DVSA fee of £54.85. The customer is liable to pay the discounted price plus any other extra costs needed to pass the test due to MOT failure. The discount only applies to class 4 vehicles as determined by DVSA (see www.gov.uk/DVSA) and excludes all other forms of transport including large vans, motorbikes, motor homes and three wheeled vehicles.
MOT Retest
If your vehicle fails an MOT test, then it must be repaired and retested prior to a valid certificate being issued, in accordance with DVSA guidelines:
Where a vehicle fails the MOT and is left with the testing station to repair no retest fee is chargeable.
If the vehicle fails on a range of items detailed on the DVSA website (or available from the Halfords Autocentre) and is taken away to be repaired and returned by the end of the following working day, a retest is required but no fee is chargeable.
If the vehicle is removed from the Autocentre and presented back within 10 working days then a retest needs be undertaken for which a fee of £14.99 is charged equal to half of the initial DVSA MOT test fee charged.
In all other cases, a full MOT test is required and will be charged at the prevailing rate.
If your vehicle fails a retest then the vehicle will have to have a full MOT test when presented again.
If your vehicle fails the MOT test and you wish to appeal against it you should ask the MOT testing station for a VT17 form. If your appeal is successful the fee or part of it will be returned, but you should not have your vehicle repaired before the appeal is considered as any change may affect the outcome of the appeal.
Regrettably, we do not MOT motorbikes or three-wheeled vehicles in any Halfords Autocentre and can only MOT Class 7 vehicles in certain autocentres.