Mercedes Service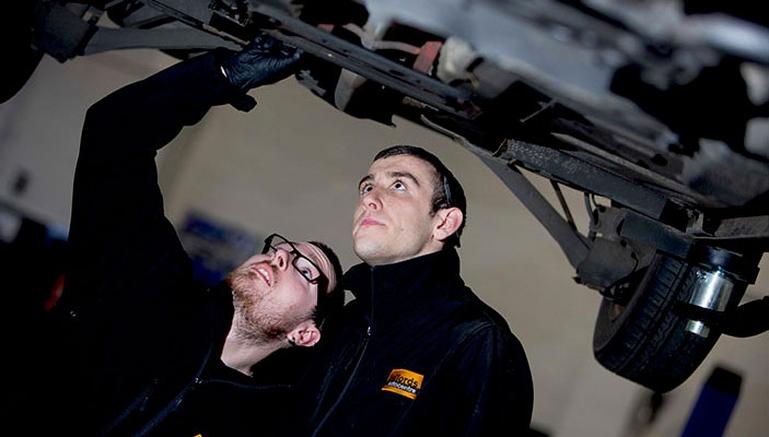 At Halfords Autocentres our customers benefit from warranty protection, expert advice and an average cost saving of 42% on Mercedes servicing compared to main dealer prices!*
Save an average of 42% on Mercedes dealer costs!*
Protect your warranty and get your Mercedes service book stamped
12-month/12,000-mile guarantee on all parts and work
Genuine Mercedes Benz or OE-standard parts
At Halfords Autocentres our customers benefit from warranty protection, expert advice and an average cost saving of 42% on Mercedes servicing compared to main dealer prices!*
We service all models, from A-Class to C-Class, from Sprinters to Vitos. Book a Mercedes service today and see for yourself why 9 out of 10 of our customers would recommend us.†
Your warranty is protected
Thanks to the introduction of 'Block Exemption' legislation in 2003, Halfords Autocentres is able to service your Mercedes whilst protecting your warranty.
We use either genuine Mercedes or Original Equipment (OE) parts, OE equivalent means the parts have not necessarily been manufactured by Mercedes but are the same specification used by the company.
How to choose your Mercedes car service
We offer a variety of servicing options to help keep your Mercedes in perfect condition, starting from just £99. Our menu servicing which includes our Interim Service, Full Service and Major Service are all designed to meet or exceed the service schedules of most manufacturers.
Use the table below to help decide which Mercedes Benz servicing option is right for your car.
Want to know exactly what each service option covers? Take a look at What's Included.
Do you use quality parts?
Yes! To ensure protection of your warranty and the health of your car, we use genuine Mercedes Benz parts wherever possible. Alternatively, we may use Original Equipment-standard parts, which are of equal quality to Mercedes-branded parts.
Price protection
Engine size
Mercedes models

Interim

Full

Major

<1200

-

from

£79

from

£149

from

£215

1200 - 2000
A160 BLUE-CY CLASS SE CDI, B150 SPORT AUTO, C180 BLUE-CY SPORT CGI A, E220 BLUE-CY AGARDE CDI A, VIANO AMBIENTE 2.2 CDI BLUE-CY

from

£99

from

£169

from

£235

>2000
E350 AGARDE CDI BLUE-CY A, ML300 GRD EDN CDI B-EFF A, SL 300 AUTO

from

£129

from

£199

from

£265