Nov 2015 | Brand New Autocentre in Watford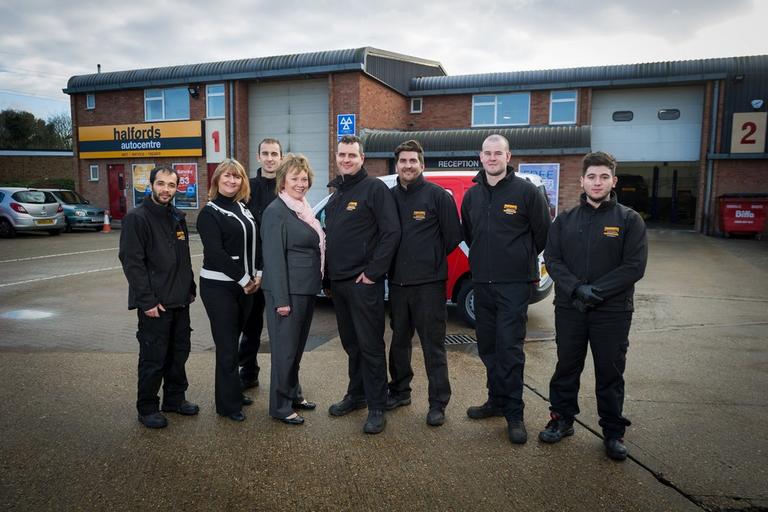 The new garage on Fishers Industrial Estate has created six new jobs and brings our UK network of garages to 309.
Our brand new garage in Watford has opened its doors. The autocentre opened for business on the 18th November and the Mayor of Watford, Mrs Dorothy Thornhill, took time out of her busy schedule to officially cut the ribbon in an opening ceremony on Wednesday 25th November.
The new garage on Fishers Industrial Estate has created six new jobs and brings our UK network of garages to 309.Centre manager Richard Brett-Hymns comments: ''This investment gives us a fresh, purpose-built space, equipped with the very latest technology and tools to enable us to service all makes and models of cars, old and new. It puts us in the very best position to meet the local demand from motorists looking for a better deal.''
Mayor Thornhill added: ''It was an honour to open the new Halfords Autocentre. It's great to see a business expanding and the facilities at the garage are second to none. I spent some time with all the technicians and they're a really enthusiastic and friendly bunch, eager to do a good job for the people of Watford. I wish them luck with their new business.'' Richard continues: ''We have a terrific opportunity in Watford to build the business by offering local drivers a reputable brand, delivering main dealer quality at more affordable prices. This is something that is resonating strongly in these tough economic times.''