How to Attract Attention and Raise the Alarm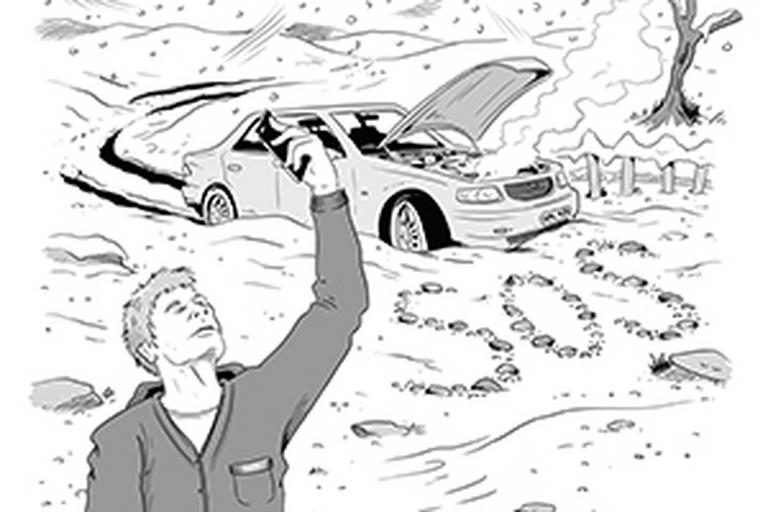 If you happen to break down in a remote area there are several things you can do to increase the likelihood you will be found.
If you are unfortunate enough to find yourself stranded due to deep snow or a breakdown your chances of being recovered quickly in busy locations are very good. However, if you happen to be in a remote area there are several things you can do to increase the likelihood you will be found promptly.
Charge Your Mobile Phone
Your mobile can be a life saver, enabling you to call for assistance and receive updates from recovery/emergency services that may be looking for you.
Emergency Power
If you have a flat phone battery and no charger, try unlocking its reserve power by pressing keys *3370# which will restart the device showing a 50% increase in battery. (Note: This isn't a feature on all models of mobile phone).
Emergency Signal
If you find yourself outside your service provider's coverage area and there is an emergency, dial 112 and the mobile will search for any existing network to try and establish a connection for you.
Stay With Your Vehicle
Assuming it's safe to do so, always stay with your vehicle. If you've let people know where you were going and intended route, emergency recovery services will know where to search.
Make Yourself Bigger
Set up a perimeter of distress signs around your vehicle to mark a larger area that rescuers can see more easily and use anything that reflects for even greater visibility.
Be Seen & Heard
Use your headlights and horn to signal you are in distress. Six blasts on the horn, wait five seconds and repeat. Alternatively six spaced flashes are the universal signal to use. If possible, position the car so that the headlights are pointing slightly up a hill - it makes you more visible from above.
Smoke With Fire
In extreme circumstances you can light a fire both for warmth and as a distress signal. During the day you need to create smoke and at night flames are more visible.
Survival Tip
It's much easier to find a large object like your car than a person on foot. Stay with your car if possible because it won't help the recovery/emergency services if they get to your vehicle only to find if you've wandered off. (Lofty)
Contents
Download the complete guide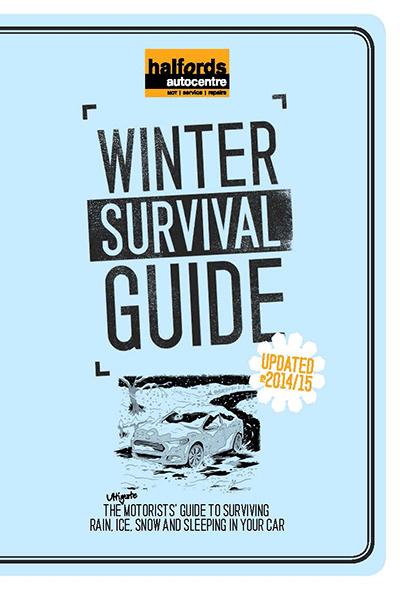 Download
Download the complete guide or read on for winter survival advice.