Dec 2014 | Designated Drivers Run Risks as Party Season Arrives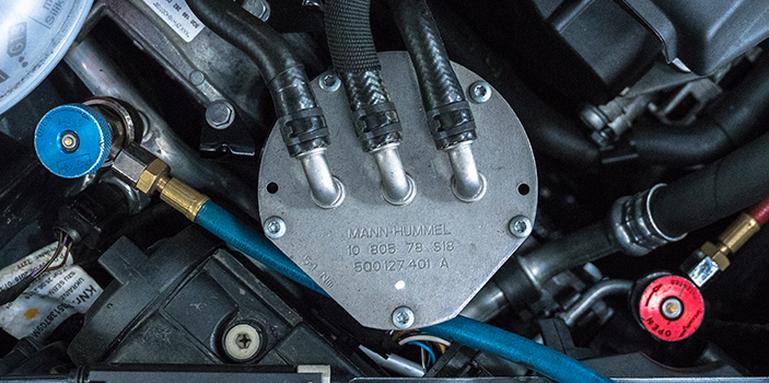 New research indicates that as the party season gets under way, designated drivers can encounter a variety of risks when on the road.
As Christmas party season gets into full swing, research has found that half of motorists (54%) are likely to find themselves called upon to act as a designated driver and fulfil chauffeuring duties for friends, family or work colleagues this year.
The new research from Halfords Autocentres also found that around a third of designated drivers (31%) will be getting behind the wheel of a vehicle that is not their own at some point during Christmas but worryingly a similar number (30%) don't realise that it is their responsibility to ensure the vehicle they are driving is roadworthy.
Stefan Warhaftig from Halfords Autocentres said: "Even if you are not the owner of the car you find yourself driving and have never seen it before, it is up to you as the driver to ensure it is road legal and your passengers are safe.
"Whether you have planned to be the designated driver or are 'volunteered' whilst out with friends, if you're put in a position where you will be driving an unfamiliar car, don't leave safety to chance by assuming its owner has maintained it properly."
Halfords Autocentres research found that one in five people (21%) believe liability for an unroadworthy car lies with the owner, whilst 5% don't know who is responsible and 4% think it is the garage that carried out the MOT or vehicle manufacturer which is accountable.
Half of motorists reported that they had been designated drivers in the past - with a third (29%) admitting at least one light on the vehicle they drove was not working, almost as many (28%) didn't know whether the tread on the vehicle's tyres was legal at the time, or whether they were correctly inflated (19%), and one in ten (11%) didn't know how much oil was in the engine.
Stefan Warhaftig added: "With the winter weather making driving conditions more difficult and a greater likelihood of random roadside checks, a few simple precautions could mean the difference between a merry Christmas and a fairly miserable New Year.
"From making sure you're actually insured to drive the vehicle - which drivers with fully comprehensive insurance of their often assume will cover them on another car - to simple safety checks, we've included a checklist for designated drivers in our Winter Survival Guide that will help them avoid the pitfalls of being a chauffeur for the night and help them ensure they are driving safely and legally."
Halfords Autocentres Winter Survival Guide also contains information on scenarios from preparing your car for winter, to avoiding a skid and administering first aid following a collision. Download a free copy of our Winter Survival Guide today.