Aug 2015 | Halfords Autocentres Technician 6th in World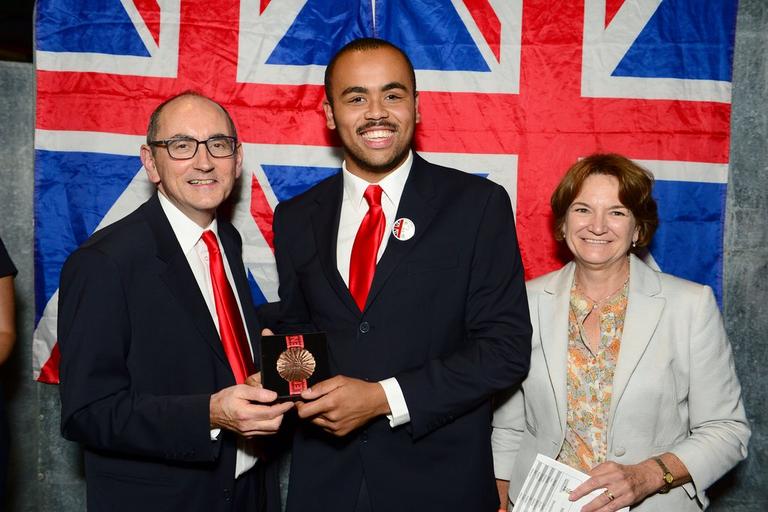 Halfords Autocentres' Apprentice of the Year, Elijah Sumner, comes 6th in the world at the 2015 WorldSkills competition in Brazil.
If you're a typical customer, the chances are you don't spend much time pondering who fixes and services your car. But look a bit closer next time, because the chances are it might be someone like Elijah Sumner, just 20 years old and one of our most successful Halfords Autocentres apprentices.
Not only was Elijah named the 2013 and 2014 Halfords Apprentice of the Year but he has also just returned from the final of the WorldSkills competition in Brazil where he represented the UK in the Automobile Technology category. He fought off competition from 41 competitors to finish 6th overall in the world!
Elijah, who lives in Cardiff and works in our Pontypridd autocentre, had to firstly win a number of regional contests to earn his place in the UK squad. During the final in Brazil he had to demonstrate his knowledge and skills in engine management, brake systems, diagnostics, steering systems, electrical systems and more.
Elijah says "Regular maintenance of modern vehicles is key to longevity. I often see cars coming into the autocentre with costly and dangerous faults that could have been prevented had the vehicle been serviced regularly. If there is one tip I would offer to any customer, it would be to get your car serviced regularly and rectify faults sooner rather than later."