What to do if your car has failed its MOT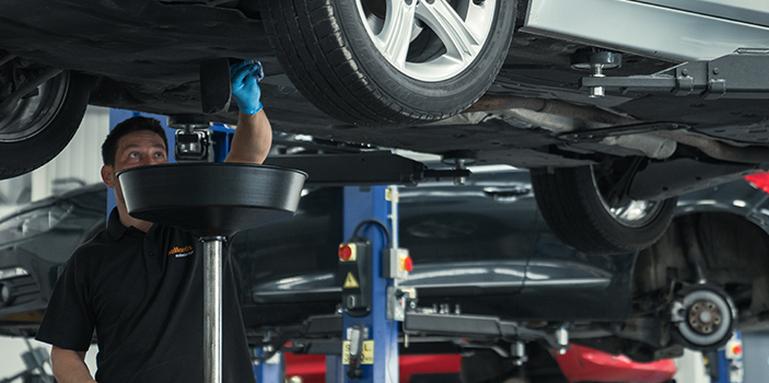 Failed MOT? Here's what to do if your car doesn't pass - MOT retests and appeals.
Though it can be hugely disappointing when your car fails its MOT, it's something that nearly 37% of drivers experience every year (according to DVSA data). While this is not the ideal situation to find yourself in, it's important to know what your options are in the event of a failed MOT, so that you can get back on the road as soon as possible.
Here's what will happen if your car doesn't pass, what to expect from an MOT retest, and what you can do if you want to appeal the decision.
My car failed its MOT: What next?
In the event of a failed MOT, the test centre will issue you with a VT30 'Refusal of an MOT Test Certificate'. This will have your car's details on it, as well as the MOT test number and the reasons why it didn't pass. Be sure to keep hold of it, as you'll need to present it in the event of a retest or an appeal.
Taking an MOT retest
You'll need to address the issues listed on the certificate and carry out any repairs before having your car retested. Depending on the reasons for the failure, there are a few different MOT retest options, some of which can save you from paying any additional testing fees.
Leave it to be fixed: If the test centre you've used also does repairs, you can hire them to fix the issues that caused the failure. If repairs are carried out within 10 working days, they can do a partial retest, where they will only test the issues listed on the VT30 certificate.
Bring it back within one working day: You're entitled to take the car away for repairs and bring it back to the original testing centre for a free partial retest. For a full list of acceptable reasons where this option is available, check out the DVSA website.
Bring it back within 10 working days: If you choose to have your car repaired elsewhere, you can take it back to the original testing centre for a partial retest within 10 days of the initial test. You will be charged a partial retest fee, which is usually half of the original testing cost.
After 10 working days: If you bring your car back after 10 working days, you will be charged for a full MOT.
Appealing a failed MOT
If you feel that your car has unfairly failed its MOT and you want to appeal the decision, be sure to discuss the reasons with the testing centre first, to clarify any miscommunication.
However, if you still feel that the decision was wrong, there are steps you can take. In the meantime, don't carry out any repairs or modifications on the car, as this can cause the appeal process to be cancelled.
Obtain a complaint form: Fill out the 'Complain about an MOT' form and send it to the DVSA within 14 working days of the original test date.
An alternative appointment to retest your car will be arranged within five days. While you'll be required to pay the full MOT fee again, you'll be issued a full or partial refund if your appeal is successful.
My car failed its MOT, can I still drive it?
It's illegal to drive with an invalid MOT certificate. If your car has failed and the date on your certificate has passed, you can only drive your car to be repaired or to a pre-arranged MOT appointment, and only if it is completely roadworthy at all times. Driving in a car that has a failed MOT is never recommended, and doing so might mean you are not covered by your insurance provider.
It's estimated that nearly half of MOT failures can be avoided by doing simple, regular upkeep. Read up to find out what's checked in an MOT and learn how to pass with flying colours!
Related articles