What are MOT advisory notes?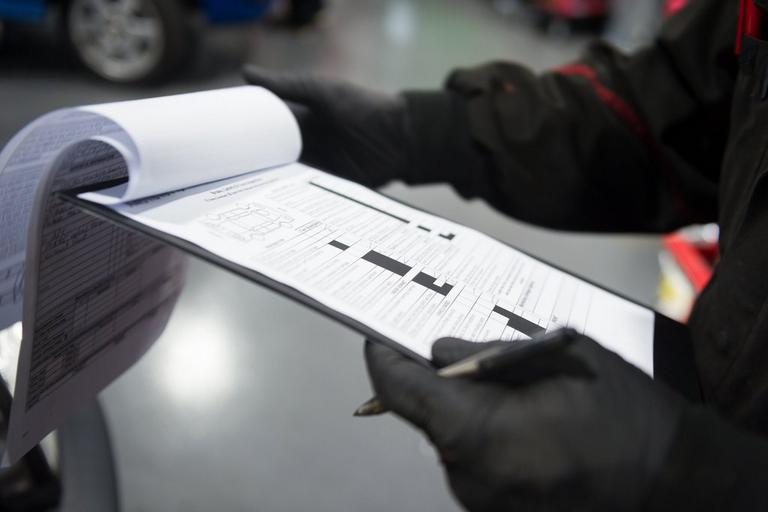 We look at what advisory notes are, and the impact they have on your MOT test.
Advisory notes are provided as part of an MOT. They give notice of things that will eventually need fixing on your car, but are not reasons to fail a test. Advisory notes are given at the discretion of the tester, and vary in importance dependent upon what they are for.
What to expect
Advisory notes can cover any element of your car that the tester believes should be looked at, so it's difficult to give a comprehensive list of everything you may come across. They can be anything from a stiff boot to early signs of corrosions, so don't be too shocked if you have a lot of notes after passing your MOT.
However, these notes shouldn't be ignored. An MOT test will ensure that your car meets the absolute minimum for road safety on the day it is tested. If you follow their advice, the notes will help to make your car safer, and can also point out any problems that could lead to future MOT failures.
We recommend talking to your MOT tester as well as your mechanic to identify a timeline for repairs based on these notes. They will be able to highlight which repairs are the most essential, and which, if any, can be addressed later on.
Common advisory notes
Tyres are commonly discussed as part of the advisory notes. The legal minimum tread of your tyres is 1.6mm, so if your tyres are close to or at this depth, you're likely to find a note advising you to fit new tyres. This is an important note to check for, as low treads can wear down very quickly, and you could find yourself driving illegally if ignored.
The long-term effects of advisory notes
While you are under no legal requirement to adhere to the advisory notes, to not do so can have long-term implications. The issues addressed can lead to your car failing an MOT test over the coming years, as well as making your car less safe, even if it is technically roadworthy.
One of the biggest and most common impacts, however, comes at the point of vehicle resale. Future buyers may be able to find out about your advisory notes when you come to sell, as these are recorded as part of your MOT. If you haven't fixed an issue, this could reduce the price of the vehicle.