Video - Preparing For Your MOT - Inside The Car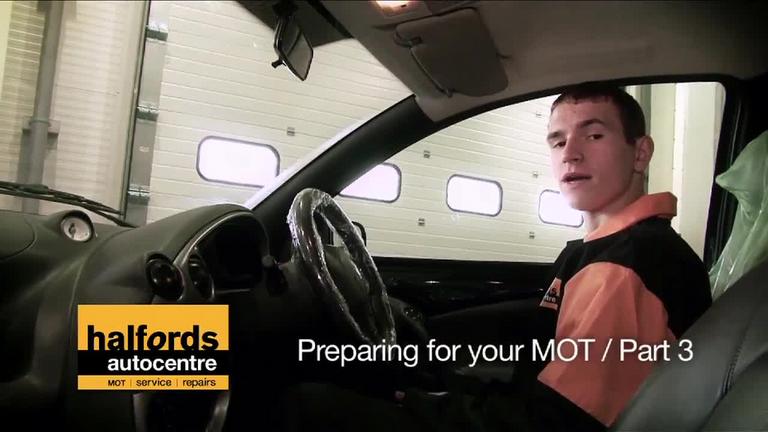 To make sure that you've ticked off some of the basics before your MOT, here's our video guide of things to check inside your car before its MOT.
Inside The Car
Do all the doors open from the inside?
Is the driver's seat secure and does it slide back and forth on its runners?
Are the seat belts free from damage, and do they fasten OK and release under a bit of pressure?
Is the rear-view mirror secure and the glass not broken?
When you start the car, do all the dashboard warning lights go out?
Do the 'telltale' lights for items like the indicators, hazard lights and main beam all work?
Does the horn sound?
Is the windscreen free from chips or cracks? Any chip or crack larger than 10mm in front of the driver and 40mm within the area cleared by the wipers is likely to be a problem.
Do the windscreen washers work and the wipers clear the screen effectively?
For more helpful tips on how to prepare for your MOT, see our guides below: