Video - MOT Test Guarantee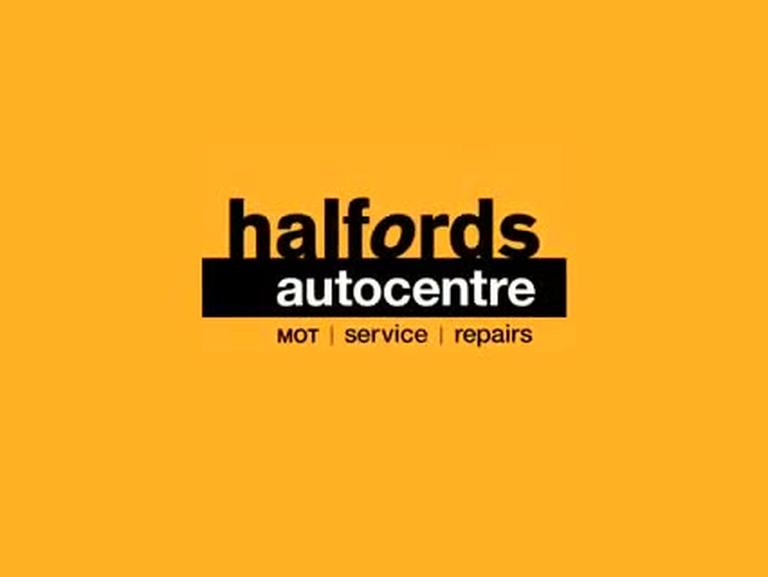 Help combat the stress of unexpected repair work with our MOT Test Guarantee, find out more about how you could save up to £300 on MOT repairs with our guarantee.
Sometimes your car can fail the MOT test when you least expect it and having the necessary work done can cost a small fortune. Who needs the stress? Or the expense?
✔ Up to £300 for unexpected mechanical repairs
✔ Includes 2013 test items
✔ Available for any car up to 10 years old or 100,000 miles
Our MOT Test Guarantee can take the sting out of the expense of unexpected MOT repairs, up to a value of £300. It does not cover regular wear and tear items such as brake pads, tyres, hoses that perish or bodywork that rusts, but does cover those unexpected and often expensive items listed below.
Significant benefits
This agreement covers your next MOT test for the cost of repairs, replacement parts, labour and VAT of the parts described should your Halfords Autocentre issue a VT30 form, which lists the reasons for failing your vehicle. Should you need to make a claim in the future, the claims process is simple - your Halfords Autocentre will arrange this for you.
The list below summarises the parts included and those indicated with an asterisk (*) are additions or changed for the new MOT test brought in during 2013.
What's covered
Engine and mechanical
Exhaust systems, fuel system and fuel tank
Excluding fuel leakage from tanks or pipes. Catalytic converters and diesel particulate filters, exhaust system and exhaust emissions.
*Speed limiter (if applicable)
Steering and power steering components
Excluding oil leaks and valve failure.
*Drive shafts (if applicable)
Suspension and suspension components
Excluding oil leaks and valve failure.
Shock absorbers
Excluding oil leaks and the second shock absorber when replaced as a pair, when only one has failed and been cited on the VT30.
Wheel bearings
Brake systems and mechanical components
Excluding corrosion and frictional material.
Interior checks
*Seats and seat belts
Excluding fabric, leather and damage to the seat pad
*Warning lamps
Excluding airbag faults relating to any airbag or seat belt pretensioners and related deployment components that have reached the end of their serviceable life. Any electronic unit as identified faulty as part of a service
Switches (position lamp, headlamp, hazards)
Excluding impact damage
View to front, wipers and washers
Excluding glass including plastics and mirrors
Brake controls, servo operations
Steering wheel and column
*Doors, mirrors, horn
Excluding impact damage
*Speedometer, driver controls (Class 5 only)
Exterior checks
Lamps, registration plate lamps
Excluding impact damage
Indicators, hazards
Excluding impact damage
*Headlamps and aim (self-levelling and motorised head lamp aim. Xenon/HID lights - levelling sensors)
Excluding impact damage
Stop lamps, fog lamps, reflectors
Excluding impact damage
*Mirrors, fuel tank cap
Excluding impact damage
*Towbars
Excluding impact damage and corrosion
To apply, contact your local autocentre by calling
0800 096 4216
Summary Terms and Conditions
Parts, labour and VAT cover for included components, as listed above; £300 claim limit.
Can we cover you?
Vehicle must have had a full/major service carried out by any Halfords Autocentre in the last 3 months.
Vehicle must have a minimum of 60 days remaining on a current MOT certificate at time of purchase.
Vehicle must be under 10 years old and have covered less than 100,000 miles.
Conditions
You must have your next service and MOT test carried out at any Halfords Autocentre test station.
Vehicle must be serviced annually or in line with manufacturer?s specifications (for extended life servicing) at Halfords Autocentres.
Authority must be sought prior to commencing repairs from Halfords Autocentre or APA Limited (the administrator).
Exclusions
More than one claim in any one period.
The cost of the MOT test or the cost of any re-test and labour or parts necessitated by failing a re-test.
Work necessary in order to pass an MOT test caused by corrosion, fire, frost.
Making a claim
You may take your vehicle to any Halfords Autocentre test station. Should your vehicle fail its MOT, your repairs should be carried out at Halfords Autocentres.
Claims must be made at Halfords Autocentres or by calling APA Limited within thirty (30) days of the vehicle being issued with a VT30 MOT failure document. Work cannot be carried out before obtaining a repair agreement number.