New MOT Rules 2018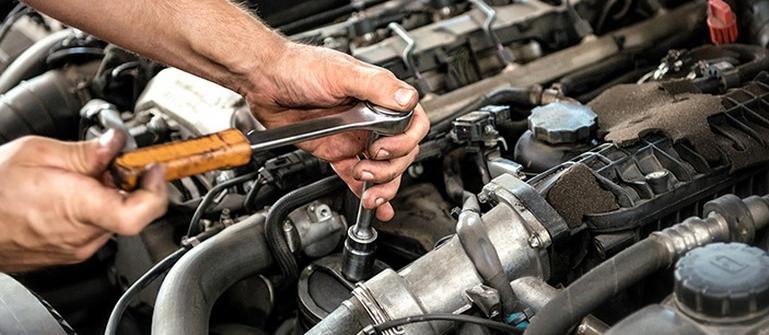 Did you know that the MOT rules changed? This means new categories as well as additions to the current checks. Find out more in this guide from Halfords.
The changes were brought in to adhere to the EU Roadworthiness Package, a European Union directive. Although the UK voted to leave the European Union in the 2016 EU referendum, the country is still a member of the EU.
An MOT must be carried out every year on cars over three years old to ensure that the vehicle is safe to drive and that its emissions aren't having a harmful impact on the environment. These new MOT regulations mean that some cars are exempt while others will have stricter rules. There are also new categories for defects and there will be additions to the current MOT checks that take place.
It's a legal requirement to have an MOT, so it's important to be clear on exactly what the MOT changes for 2018 will mean for you.
There are three new categories
Three new categories will help reflect the severity of a fault with your car.
Minor: there is a fault with the car but it won't putother road users at risk or have an impact on the environment. These need to be repaired but will pass the MOT.
Major: the issue found with the vehicle could affect safety or have an impact on the environment. This needs to be repaired straight away or else the car will fail.
Dangerous: there is either an immediate risk to road safety or this car will have a serious impact on the environment. It can't be driven until it has been repaired and will fail the MOT.
As before there will also be:
Advisory: an issue has been found that could become serious. This must be monitored and repaired if and when necessary, but the car has passed.
Pass: the car meets the minimum legal standards and so has passed the MOT.
If you own a diesel car there are stricter rules
If you have a diesel car with a diesel particulate filter (DPF) there are stricter limits for emissions.
The DPF reduces emissions by capturing and storing exhaust soot.
Your car will get a major fault if smoke can be seen coming from the exhaust and if there is evidence that it has been removed or tampered with.
Not sure if your car has a DPF? Check your car's handbook or look it up on your manufacturer's website. For more information on how to maintain your DPF, find out more here.
New checks will take place during the MOT test
During your MOT, brake pads and warning lights will be checked, as will any missing brake pads and discs. Checks will also include:
Under inflated tyres
Whether the brake fluid has been contaminated
Fluid leaks that could pose a risk to the environment
Reversing lights (on vehicles first used from 1st September 2009)
Headlight washers (on vehicles first used from 1st September 2009) – if applicable
Daytime running lights (on vehicles first used from 1st March 2018 – most of these will have their first MOT in 2021)
The certificate is also changing
The design of the certificate has changed and it will now list any faults under the new categories – making it easy to understand.
The service to check the MOT history of a vehicle has been updated to reflect the changes.
But, some vehicles won't require an MOT
Is your car over 40 years old? Then it might not need an MOT.
Previously, vehicles first built before 1960 were exempt from needing an MOT.
The recent changes mean that cars won't need an MOT from the 40th anniversary of when they were registered or manufactured – as long as they have not been substantially changed in the previous 30 years.
While you won't need to apply to stop getting an MOT for your vehicle, you will need to declare it meets the rules for not needing an MOT each time you tax your vehicle.
Owners of these vehicles must still keep their cars in a roadworthy condition. If the car is in a dangerous condition you risk a fine of up to £2,500 and three penalty points.
Finally, what isn't changing?
There is a maximum DVSA fee that MOT centres can charge and this won't change.
£54.85 for cars
£29.65 for a standard motorcycle
In January 2018, the government also decided to keep the age that a vehicle first needs an MOT at three years old rather than extending it to four.
Remember: you can be fined up to £1,000 for driving a vehicle without a valid MOT.
If you aren't sure when your MOT is due, simply enter your registration number into our MOT reminder tool. This will tell you when your MOT expires as well as when your tax is due.