MOT exempt cars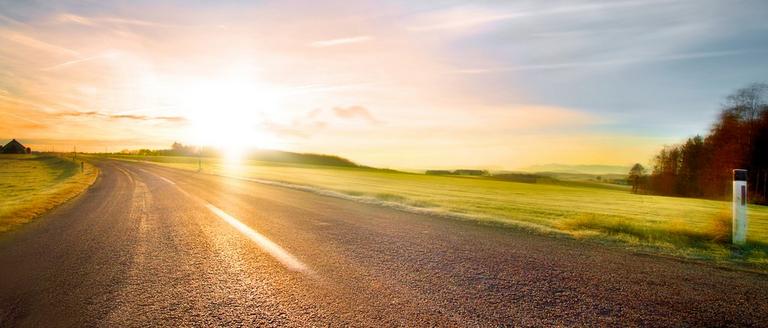 Which cars are exempt from MOT?
MOT exempt cars: Changes to the rules in 2018
If you weren't already aware, new MOT rules came into force on the 20th May 2018, with some significant changes in particular for classic car owners.
So what's changed? And how will these changes affect you as a driver?
Well, you'd be forgiven for not completely understanding them yet as they are still relatively new, but don't worry - we've broken it down for you in this simple guide below.
New MOT rules for classic cars
Classic cars registered more than 40 years ago are now declared as Vehicles of Historic Interest (VHIs) making them exempt from MOT testing.
For example, if your car was first registered on 31st May, 1978, you'll no longer need an MOT as it's now part of what is called the 40-year MOT exemption.
You don't have to apply for an MOT exemption, but every time you tax your car you'll need to declare that it meets the new 'MOT exempt cut off date'. This is your responsibility, and if your vehicle is found to be unroadworthy, you'll be prosecuted.
With a set date of 40 years, be aware that certain classic and older cars do not fall into this category such as:
Ford Escort Mk2
Austin Allegro
Land Rover Series III
Range Rover Classic
Rover SD1
Vauxhall Chevette
Because of this, it's important that you check your car's registration date before assuming that your vehicle is exempt. You can do that by entering your license plate number into our online MOT checker.
Classic buses and coaches - MOT rules
Whether or not they're in commercial use, all buses and coaches built - not registered - before 1960 can be declared as Vehicles of Historic Interest, again making them exempt from MOTs.
Buses and coaches that are not in commercial use but were built more than 40 years ago are also classified as VHI and do not require an MOT.
Classic Heavy Goods Vehicles - MOT rules
Heavy Goods Vehicles (HGVs) built before 1960 and not currently in commercial use are also declared as VHIs, therefore do not require an MOT - providing they don't travel laden or tow a laden trailer.
HGVs that were built after 1960 are unfortunately not exempt from an MOT test, regardless of their usage and whether or not they fall into the 'historic' taxation category.
Modified classics MOT rules
As part of the new rules, any vehicle that has been substantially changed/modified in the previous 30 years should be submitted for an annual MOT test.
As explained by The Department of Transport: "If a driver cannot determine that the vehicle has not been substantially changed, they should not claim exemption from the MOT test."
If your classic car has been reshelled as part of a restoration, fitted with a replacement engine or custom components it can still be granted a VHI status.
Q-plates and kit cars
Vehicles will be considered to have substantial changes and will not be exempt from MOT tests if they are:
Issued with a 'Q' prefix
Assembled from components from other models or makes of vehicle
A reconstructed vehicle as defined by DVLA guidance
It's a kit conversion - new parts have been added to an existing vehicle, or old parts added to a manufactured body kit or a change of the overall appearance of the car.
But if any of the above vehicles listed are already taxed as a 'historic vehicle' and haven't been modified within the last 30 years, it can be considered as a Vehicle of Historic Interest.
How to declare a vehicle for MOT exemption
If you declare your vehicle MOT exempt beyond the car's 40th-anniversary date you'll be asked to confirm that it's not been substantially changed. This process, as mentioned above, can only be applied to vehicles registered before 1960.
You'll need to declare your vehicle is MOT exempt to the DVLA. They will use the registration date to determine when the vehicle turns 40 years old and whether or not it's MOT exempt.
If you do not declare your classic as a VH1 when it comes to re taxing, an our MOT checker will state that it needs an MOT.
If your classic car doesn't have an MOT, but you want to use it on the roads, you have two options:
Take an MOT or claim exemption by relicensing to declare your car as a VH1.
Apply for a historic vehicle class at your local post office (this can't be applied for online).
To declare your classic car as MOT exempt, you must complete a V112 declaration form.
Why not check out our full guide on new MOT rules for 2018?