Can you drive without an MOT?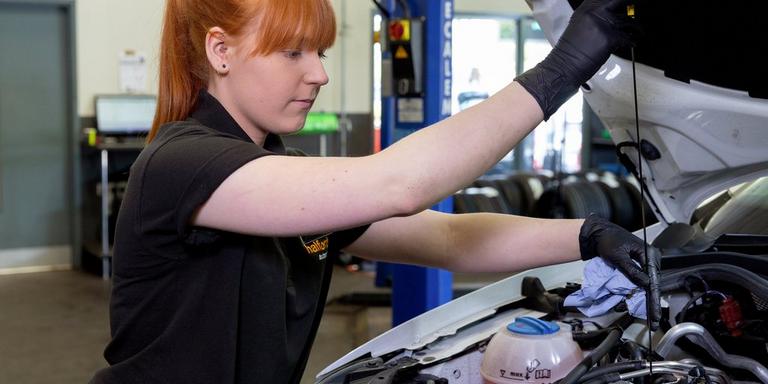 Do you know whether or not you can drive a car without an MOT? Find out how to avoid a breaking the law with this helpful guide
When it comes to booking an MOT, it's very easy to feel inclined to put it off for another day. Don't be - driving without an MOT certificate will not only put you at risk of a large fine, it would also invalidate your car insurance. So, there are serious consequences.
Driving a car without an up to date MOT certificate is not something taken lightly by authorities. Driving with an expired MOT certificate essentially means your car is unroadworthy. Technically and legally, it's not safe to drive.
What are the rules?
Many people are confused or unaware of the rules when it comes to MOTs. For example, 53% of drivers in our Roadworthiness Poll* said they were unaware of their car's MOT date. In fact, they are pretty simple, though the rules changed earlier in 2018. New MOT rules came into force on May 20 this year.
MOT rules and driving your vehicle:
A new MOT certificate is valid for a year. But the earliest you can get a new MOT is up to a month - minus a day - before its expiry date. So, if your MOT is due to expire on 20th March, you can book it in for a test from the 21st of February, but you keep the same renewal date.


If your MOT has expired, the only circumstances in which you can drive it is directly to the garage for its test or to and from somewhere to be repaired. If you're stopped on the way by police, you must be able to prove that you have an appointment booked at the garage.


If your car fails its MOT you can only continue to drive it if the previous year's MOT is still valid - which might occur if you submitted the car for its test two weeks early. You can still drive it away from the testing centre or garage if no 'dangerous' problems were identified during the MOT. You will otherwise need to get the necessary repairs carried out. Remember your car must always meet the minimum standards of roadworthiness at all times.


Retesting should be free if the necessary repair work has been carried out by the same garage and the retest has been completed within 10 working days of the original test.


A fine of up to £1,000 can be levied, and a vehicle impounded, if it's found with an invalid MOT certificate.
To ensure you're following all the legal precautions when it comes to MOTs, you need to be up to date with the new MOT rules for 2018.
In conclusion, driving without a valid MOT certificate carries a financial and legal risk and could end up costing you a fortune in fines and repairs. It's simply not worth failing to follow the correct procedure.
*Based on Halfords Autocentres YouGov survey carried out in October 2017 from a sample size of over 2,000 adults