Duty of Care Inspection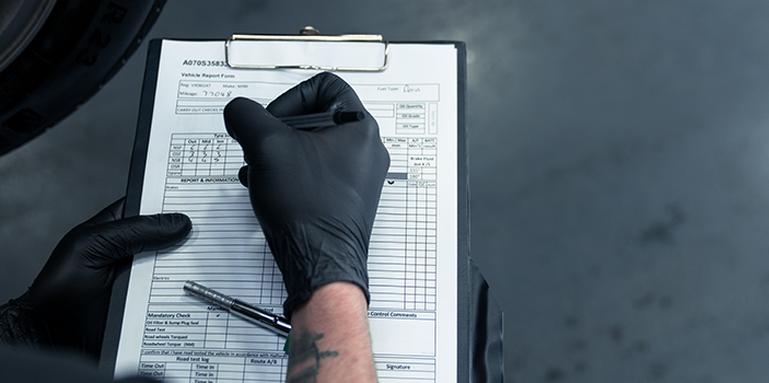 Don't leave yourself or your drivers at risk, book our award-winning Duty of Care Inspection.
Don't leave yourself or your drivers at risk.
Since the introduction of the Corporate Manslaughter Act 2008 it has never been more important to protect your staff and other road users.
Halfords Autocentre's 19-point "Duty of Care" inspection includes inspection of the brakes, steering, shock absorbers and wheel cylinders. This fully documented process forms the core of our range of solutions, although we can look to develop a bespoke inspection to your specific needs. With a nationwide network of over 285 centres we are ideally placed to roll-out a local or national programme.
Why you should conduct a Duty of Care inspection:
Extended service intervals mean many vehicles are only inspected once a year
A pool car fleet can result in vehicles not being inspected before being passed to a new driver
Recent research shows over half of private vehicles used for company business are not fit for purpose
Your insurance premiums may reduce if you can demonstrate a proactive approach to risk management
By having a Duty of Care process in place you might make financial savings by avoiding unnecessary major repairs in the future
Increase employee satisfaction by demonstrating you care even more about their safety
Download our Duty of Care Inspection pdf »
This is our standard inspection, however we would be happy to discuss bespoke arrangements. Please contact us to discuss your needs.
*base price for a standard or car derived van with inspection carried out at a Halfords Autocentre.