Tips for driving abroad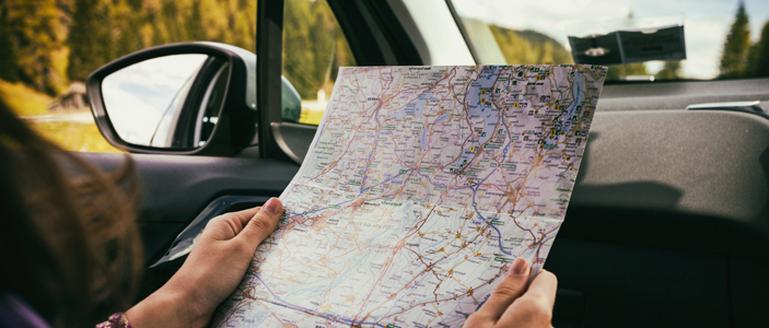 Driving in a foreign country can be frustrating so it's best to be well prepared before travelling in order to have a stress-free holiday.
Many people want to take advantage of their family car by taking it on holiday; however, driving in a foreign country - with its different regulations and restrictions - can be a challenge.
Stay safe and legal with our travel checklist, and make the most of your holiday abroad.
Documents you'll need
Avoid unnecessary hassle or delays to your holiday by taking the right documentation with you. Missing documents can result in expensive bills and even trouble with the police, so we recommend you pack the following items in order to meet the requirements of the country you're travelling to, in terms of customs, immigration and health:
Your driving licence (an International Driving Permit is needed when driving outside of the EU)
Valid passports
Original car registration documents
Motor insurance certificate
Travel insurance
Driving laws
Driving abroad can be very different to driving in your home country, especially when it involves driving on the other side of the road. However, there are other things you should consider such as the speed limit, drink driving laws, and the GB sticker rule. Many European cities now operate low emission zones too, which apply to all foreign motorists.
In some countries, you might find that the laws require drivers to carry specific items (for example, a first aid kit, warning triangle, reflective jacket, headlamp beam reflectors and spare lamp bulbs), so we recommend packing these items just in case.
If you decide to travel to another country and your car is company owned, hired or borrowed, you will need a letter of authorisation from the registered owner.
Know where you're going
Getting lost can be a nightmare abroad. We suggest taking a Sat Nav or a map with you, as you can't always rely on your mobile phone's signal while in a foreign country.
If you're taking a Sat Nav or you have one already built-in to your car, check whether you need to make any adjustments to navigate foreign roads. In some countries, it is illegal to have a Sat Nav that tells you where speed cameras are (in France, this warrants a €1500 fine plus six points on your licence), so make sure this functionality is switched off.
What do to in the event of a breakdown or emergency
In the event of an emergency, the European emergency number is 112. Just like 999, this number should only be dialled in the event of a serious accident, assault or any other dangerous situation.
To prevent any accidents or breakdowns during your holiday, get your car checked before you set off. At Halfords Autocentres, we offer a Summer Getaway Service, where our expert technicians will carry out a 15-point safety check, and top up your Cars' important fluids such as oil, coolant, screen wash and brake fluid.
Book Summer Getaway Service