Other Products And Services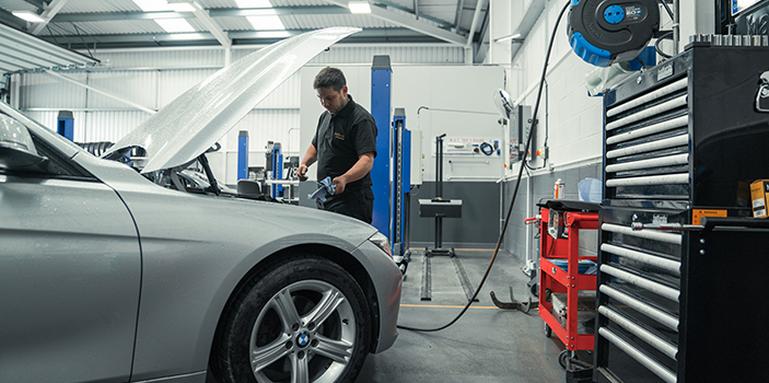 We offer a wide range of additional products and services not bookable online, including wiper blade and bulb fitting.
Not everything we can do in our garages can be booked online. If you need any of the following products or services, contact your local Halfords Autocentre to discuss your needs and arrange a booking.
Find your local autocentre
Alloys and wheel trims
If you've recently lost a wheel trim, or simply fancy an upgrade, we offer a wide range of styles and sizes at our Halfords retail stores. Our WeFit professionals can fit your new trims for a small fee, if you don't feel confident to do this yourself.
Find your nearest Halfords.
Battery chargers
If you're looking to charge your car battery yourself, you'll need to purchase a battery charger. Our Halfords retail stores stock a wide range of battery chargers at great prices.
Alternatively, our friendly technicians can assess the health of your car's battery for you, free of charge.
Book a Free Battery Check today.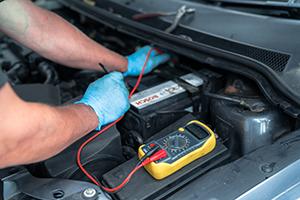 Bulbs
Driving with a blown bulb is not only dangerous but illegal too, so it's important to get it changed as quickly as possible. Some blown bulbs are more difficult to spot than others, so we recommend checking yours regularly to make sure they're working as they should.
We can fit bulbs for you in our Autocentres. Alternatively, you can use our WeFit service at our retail stores, where trained professionals can fit your new bulb while you wait. Use Halfords' Bulb Finder to select the right bulb for your car.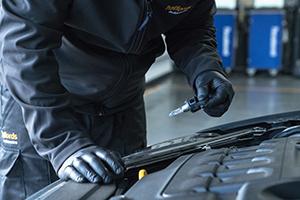 Oil change
Over time, your engine's oil can thin and lose effectiveness. Poor quality or incorrect oil can seriously damage the vital components of your engine, which is why it's important to regularly check it to keep your engine running smoothly.
At Halfords Autocentres we offer a complete oil change as part of our Interim, Full and Major Services. However, if you'd like to book in for an oil change separately, call your local autocentre today.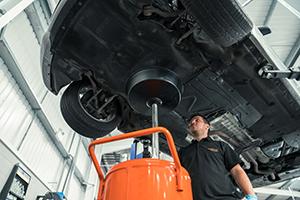 Windscreen repair
Regrettably, we're unable to offer windscreen repair in our autocentres, however our retail stores can repair most chipped windscreens, depending on where the damage is and the size of the chip. We recommend visiting your local Halfords retail store for an accurate assessment and quote. Find your nearest Halfords.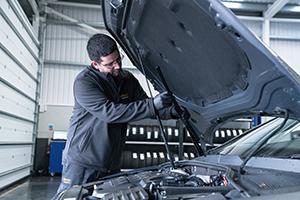 Windscreen wipers
A squeaky or smearing windscreen wiper can be really annoying, especially if you're caught in a downpour. Our expert technicians can replace wipers for you while you wait, either in our autocentres or Halfords retail stores.
Give us a call today to book