Driving in snow: Tips to stay safe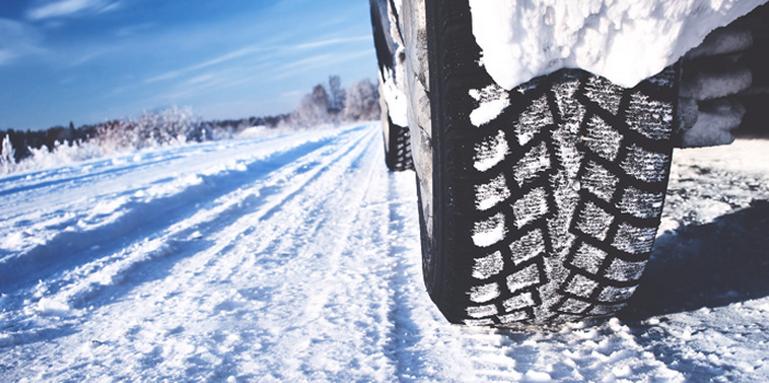 Snowy conditions can make driving a challenge, so it's crucial to prepare yourself before making a journey in the snow.
Snowy conditions can make driving a challenge, so it's crucial to prepare yourself before making a journey in the snow.
When getting behind the wheel in the snow, motorists are urged to take extra care and adjust their driving to the road conditions.
How should I prepare?
Plan your journey
Before setting off, you need to plan your journey and keep an eye on traffic updates and local weather reports. Snow can block roads and makes accidents more likely, causing traffic jams, so check ahead.
Give yourself more time
Driving in the snow is going to take longer than a journey in normal weather conditions, so allow yourself more time, and make sure you clear your windows, mirrors and lights.
Make sure you clear the snow off your roof too, people often forget this but the snow can slide off while driving, obscuring the driver's vision or flying into the windscreen of the car behind, potentially causing an accident.
Take care with this because, rule 229 of the Highway Code says drivers must "Remove all snow that might fall off into the path of other road users" and under section 41D of the Road Traffic Act 1998, when driving in bad weather conditions you must be able to see out of every glass panel on your vehicle.
Get a professional winter check
When it snows, the low temperatures can cause your battery to fail so your car won't start or your coolant to freeze causing serious engine damage. It's definitely worth getting your car checked over by Halfords Autocentres before the cold weather arrives.
Our Winter Bundle includes a 10-point safety assessment of all your car's vital systems that will be tested by the cold weather such as: your battery, lights and tyres. It also includes an antifreeze change to stop your coolant freezing and a Duxback windscreen treatment which helps keep your windscreen clear of rain and ice.
Check your tyres
It's important to check the tread on your tyres is adequate when driving in the snow. The legal and minimum tread depth is 1.6mm. Get a Free Tyre Check at Halfords Autocentres.
If you live in an area where snow is quite common, it might be worth changing to winter tyres that provide more grip in cold conditions. Read this guide on winter tyres to find out more.
An alternative to this is to fit all season tyres which are a compromise between summer and winter tyres. This means you don't need to switch tyres when the weather changes.
Pack a winter car breakdown kit
If the worst happens while you're out in the snow, you want to be prepared. We advise that you put together a winter car breakdown kit, which includes the following items:
A torch, with extra batteries
A hi-vis vest to make you more visible
A warning triangle to place at least 10 metres behind your vehicle
A blanket to keep you warm
Some food and a drink
Spare screen-wash, de-icer and an ice scraper
A phone charger
A map
A first aid kit
Some jump leads
A snow shovel
Cardboard that you can put under your wheels should you get stuck in the snow
A tow rope
Check your screen wash and wipers
You should use a screen-wash that protects your windscreen to at least -35C to prevent water from freezing.
What to do if you get stuck
If you get stuck, turn your steering wheel from side-to-side to try to push all of the snow out the way of the tyres. Do not move the car if your wheels are spinning, this will dig you into the snow deeper.
Use a shovel to clear the snow out of the way, if possible, then get back into your car and shift from forward to reverse and back again; lightly accelerate until your vehicle gets going.
If you are unable to move your car, make yourself visible to other motorists by putting your hazard lights on and call for help.
You can attempt to tow your car to get it unstuck, but for this you need a tow rope and another motorist who is confident in towing. Do not attempt to tow your car unless you or the person helping you is fully confident and knows how to do it correctly as it could make matters worse.
Top tips for driving in the snow
Wear warm, comfortable clothes and footwear
Pack an emergency kit in the car
Brakes, steering and the accelerator should be operated smoothly and slowly
Try to move off in second gear, as this will help reduce the chance of your wheels slipping
Accelerate gently, use low revs and change to high gears as quickly as you can
Maintain a good stopping distance between you and the car in front (10 times the normal recommendation)
Wear sunglasses to reduce the glare of low winter sun
Keep your speed down