Yokohama Tyres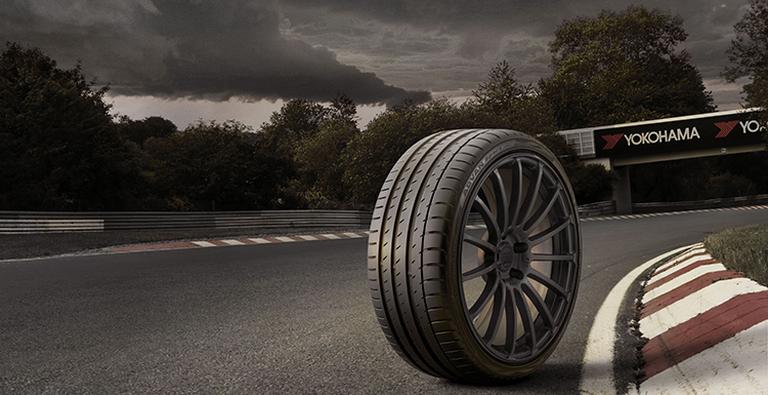 Yokohama provides premium tyres for every budget. With thousands of tyres to choose from, here at Halfords Autocentre you're sure to find the best tyres for your car.
Yokohama is the oldest tyre manufacturer in Japan and in 2017, celebrates 100 years in business. Producing around 60 million tyres a year, Yokohama is ranked as the eighth largest tyre manufacturer in the world. By specialising in tyre fitments for all types of car, SUV, 4x4 and commercial vehicle, Yokohama has secured its position as a premium product.
Yokohama has earned an enviable reputation for safety, comfort and performance. The brand has a rich heritage of motorsport involvement, including supplying the control tyres for the FIA World Touring Car Championship as well as partnerships with single-seater series and global rallying.
It has used this experience to create tyres to satisfy every requirement and has led to Yokohama tyres being chosen as original equipment by European manufacturers such as Porsche, Mercedes-Benz and Audi. In addition, every major Japanese car manufacturer specifies Yokohama tyres as an original equipment fitment.
The Yokohama range of tyres features a product for every application and budget; from direct replacement tyres for family cars to high-performance products for sports and supercars; from winter tyres to run-flat replacements; from tyres for off-road 4x4s to all-season van tyres.
Not only does Yokohama produce internationally renowned tyres, it has also made a significant commitment to reducing the environmental impact of tyre use and production. Its 'BluEarth' mark identifies tyres that have been designed to minimise rolling resistance and maximise fuel economy. It has pioneered innovation, such as its Orange Oil Technology, to replace harmful mineral-derived components with oil from citrus peel. Yokohama's pledge to the environment goes well beyond tyre manufacturing; the company is committed to planting 500,000 trees by 2017 as part of its 'Forever Forest' campaign.