Hankook Tyres
Hankook is one of the world's largest and fastest growing tyre manufacturers...
Hankook is one of the world's largest and fastest growing tyre manufacturers, ranked amongst the top tyre manufacturers in the world.
Hankook tyres are designed for a range of vehicles from small to large family cars, high performance saloon and sports cars, sports utility and 4x4 vehicles for on and off road use and commercial vans of all types.
Hankook was first introduced in the UK in the early 1980s and since then the company has progressively built a level of brand awareness and reputation for quality equalling that of many longer established brands.
The very latest technologies in materials, construction, design and testing are engaged at all stages in the development and production of Hankook tyres, utilising the combined expertise of more than 600 qualified technicians at Research and Development centres located around the world.
Hankook products are fitted as original equipment by many of the world's leading vehicle manufacturers including Audi, BMW, Chevrolet, Daihatsu, Ford, Hyundai, Kia, Mini, Mitsubishi, Renault and Volkswagen.
Hankook has a growing presence in motorsport where tyres are tested to the extreme. In both rallying and circuit racing around the world Hankook tyres are acknowledged for their performance and notable championship successes have been achieved by many competitors.
Hankook tyres available at Halfords Autocentres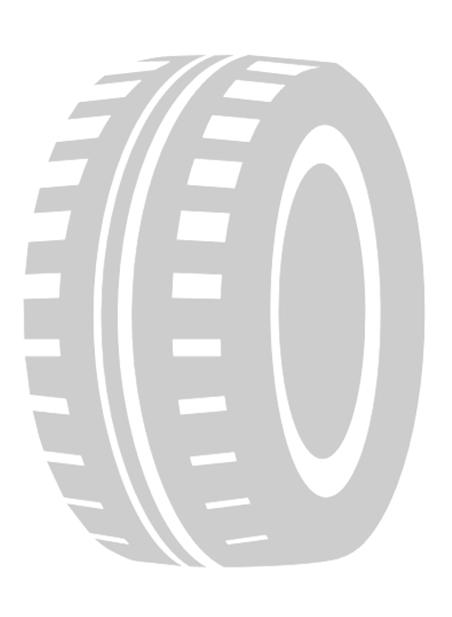 Hankook Optimo K415
High-performance tyre with superb wet/dry handling performance. Optimised four straight grooves ensure ultra-effective water drainage.
Available sizes
Section Width: 145 - 235
Rim Diameter: 13 - 18
Load Rating: 72 - 100
Speed Rating: H, V, W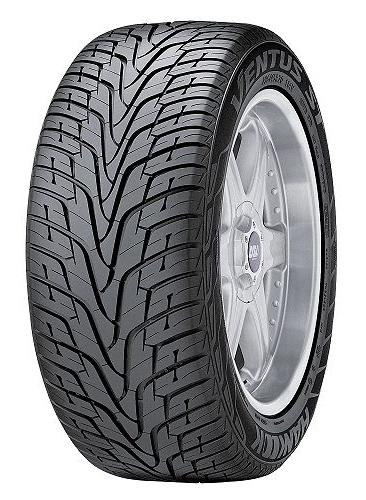 Hankook Ventus ST RH06
The Ventus ST RH06 tyre delivers excellent performance and handling to high performance, luxury SUV vehicles. Maximum contact with the road is possible thanks to the computer-designed footprint that enhances traction and grip in all weather conditions. The tyre is designed to enhance cornering performance and high speed stability whilst maintaining reduced noise levels.
Available sizes
Section Width: 225 - 295
Rim Diameter: 17 - 22
Load Rating: 97 - 116
Speed Rating: V, W, Y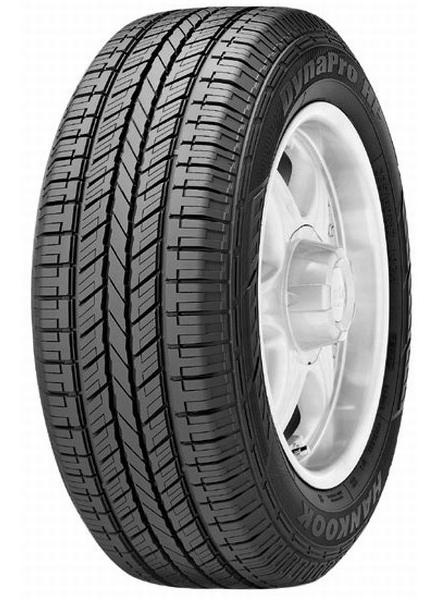 Hankook DynaPro HP RA23
The DynaPro HP is a high-performance tyre for luxury and power SUVs. Developed for use on new cars and light trucks, these tyres provide a versatile blend of ride quality, noise comfort, treadwear, handling and year-round traction, even in light snow.
Available sizes
Section Width: 185 - 275
Rim Diameter: 15 - 18
Load Rating: 92 - 115
Speed Rating: H, T, V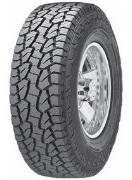 Hankook DynaPro ATM RF10
The RF10 from Hankook is a new tyre developed for light trucks with exceptional handling performance. It is also an ideal choice of tyre for recreational vehicles both on and off road.
Available sizes
Section Width: 205 - 265
Rim Diameter: 15 - 17
Load Rating: 100 - 120
Speed Rating: R, S, T