Avon Tyres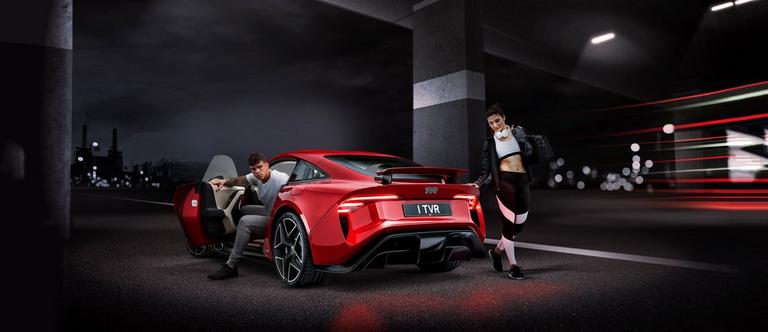 Avon is an outstanding quality tyre brand, providing excellent performance at a reasonable price.
Avon is an outstanding quality tyre brand, providing excellent performance at a reasonable price. They have tyres suitable for a wide array of vehicles, which are all made to exact standards for every element they are designed to perform in. Avon is a UK brand with over 100 years experience which, although now part of the worldwide Cooper tyres brand, still has much of the production here in the UK. It is one of the most reliable tyre brands available and is very popular among fleet companies for the mileage it provides and the value for money.
Avon has been making high quality tyres since 1904, and over the years has not only proved itself on the road but also on the racetracks of the world.
Top-grade materials, high-tech design and manufacturing, more than a century of experience and an unwavering eye for quality. All play a part in making Avon tyres a superb choice.
Before any tyre even makes it onto the drawing board, the first consideration is always its end use.
Will it be driven at high speeds, hour after hour?
Does it need to able to withstand the bumps and scrapes of everyday commercial life?
Will it be put through its paces off-road?
The answers to these questions determine the characteristics of Avon tyres. So every tyre is different and every one must undergo specialised testing to ensure that it performs as well and for as long as you expect.
Over the years, Avon tyres have kept racers ahead of the field in everything from grassroots clubman series right up to Formula 1, Le Mans 24-hour endurance racing, drag racing, rally-cross, even ice racing.
Today, Avon has a separate racing division - Avon Tyres Motorsport - that supplies tyres to over 150 race championships around the world. They include the British GT Championship, 2007 Champ Car Atlantic and Formula Ford. Avon supplied Formula 3000 tyres from 1988 until the series finished in 2004 and are honoured to supply the Thoroughbred Grand Prix series - a race for 3-litre, non-turbo Formula 1 veteran machines.
Car racers who have put Avon tyres through their paces include legendary names such as Ayrton Senna, Juan Pablo Montoya, Keke Rosberg, Jenson Button and Mika Hakkinen.
Today, Avon's over a century of tyre-making experience is combined with the very latest design and manufacturing technology. Add in a punishing test regime and you can see why Avon makes tyres of unparalleled quality and ability.
AV9
Avanza AV9
Avanza AV10
Avanza AV11
CR11B
CR227
Cr25
CR322
CR85
Ice Touring
Continue reading