Bookings, Cancellations and Refunds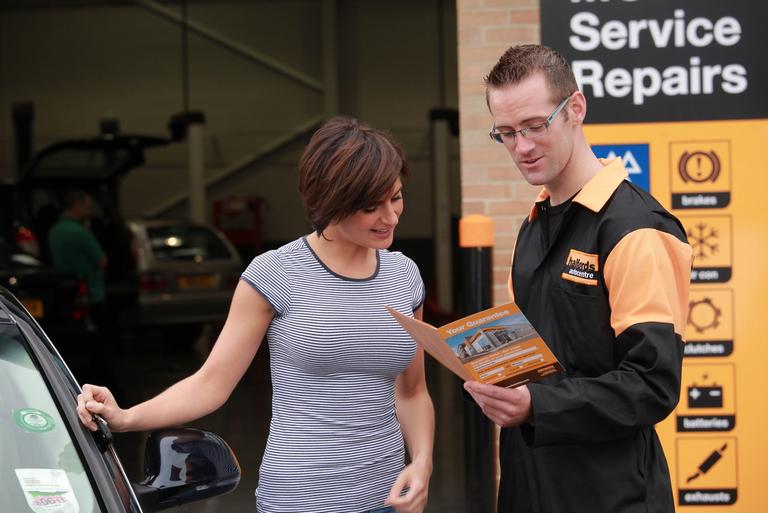 All you need to know about bookings, cancellations and refunds.
Bookings
Halfords Autocentre has the right to cancel bookings or change any booking date.
When booking online the following lead times will apply:
MOT: you can book at any time up to immediately before the work is required.
Service: you have to book by midnight the working day before the work is required
Tyres: you have to book by midnight the day before the working day before the work is required e.g. for work on a Friday you have to book by midnight on the Wednesday
All other work bookable on the website: you can book at any time up to immediately before the work is required
Once you have successfully booked online you will receive a confirmation of your booking and payment on the screen. Once paid an email confirmation will be sent (If you have provided a valid email address).
You must take a printout or evidence of your payment when arriving for your booking to speed up administration.
An invoice will be supplied upon completion of the work. There may be additional costs to what you paid on line if additional work has been undertaken and this must be settled on the day/time of collection of the vehicle.
Booked work is valid for the vehicle booked only and cannot be transferred.
All bookings are subject to stock availability Where the product or service booked is not available we reserve the right to suggest alternative, suitable products as a substitute.
Please note that in order to provide an efficient service and to alleviate high volume demand we may, at times, use carefully selected VOSA approved test stations to carry out the MOT.
Cancellations and Amendments
If you need to amend your booking prior to arriving you may contact your centre up to one working day before your appointment date to re-schedule.
To cancel a booking, please contact our Customer Services team. Your cancellation must be received by 5pm on the working day prior to your appointment and we regret that refunds cannot be given after this time.
Refund requests are processed centrally and will take up to 5 working days to be processed.
Refunds will be refunded to the payment card or PayPal account provided for the original transaction.
In the event that we are unable to complete your requested service/transaction then you will be entitled to a full refund.
Where we have provided alternate products or services that are of a lower value, part refunds will be granted for the difference.