Brakes4Life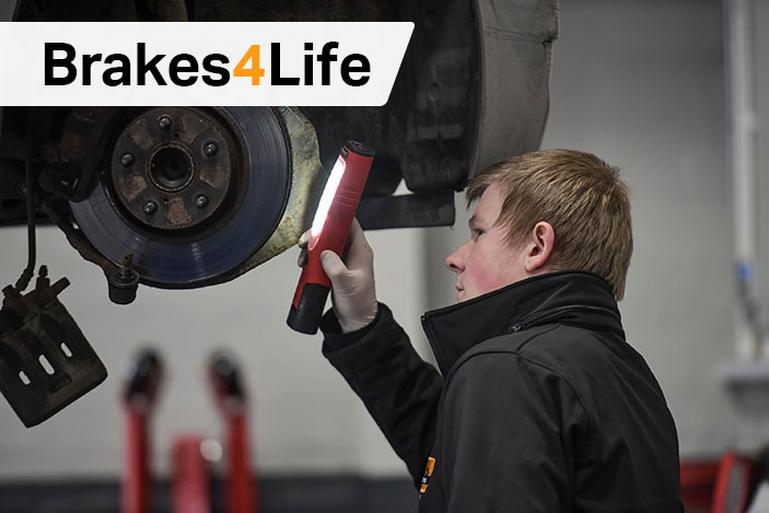 Receive a lifetime Brakes4Life commitment when you purchase new brake pads or shoes.
Buy one set of brake pads or shoes, then the rest are free, forever - as long as you own a vehicle!
Brake pads and shoes are among the most frequently replaced components on a car.
Sign up to Brakes4Life when you purchase new pads or shoes from Halfords Autocentres and you will never have to pay to replace them again.
This unique offer is transferable to all future cars you own - saving the average driver £1,600 over their driving lifetime!
How do I get Brakes4Life?
Book a Free Brake Check to get started. Your technician will inspect the condition of your existing brakes and advise if replacement pads and shoes are needed. When you purchase your first set of brake pads and shoes from us you will be offered the opportunity to join Brakes4Life.
Do you use quality parts?
Yes - at Halfords Autocentres we only ever use OE (Original Equipment) equivalent parts, all of which are covered by our Quality Guarantee.
Plain English approved
Brakes4Life has won the approval of the Plain English Campaign, a group that works tirelessly to untangle complicated offers, language and confusing terms and conditions.
Marie Clair from the Plain English Campaign says, "Taking a plain English approach with products like this is a fantastic step that tackles the fog of 'small print' with total transparency."
For full details please read our Brakes4Life terms and conditions.